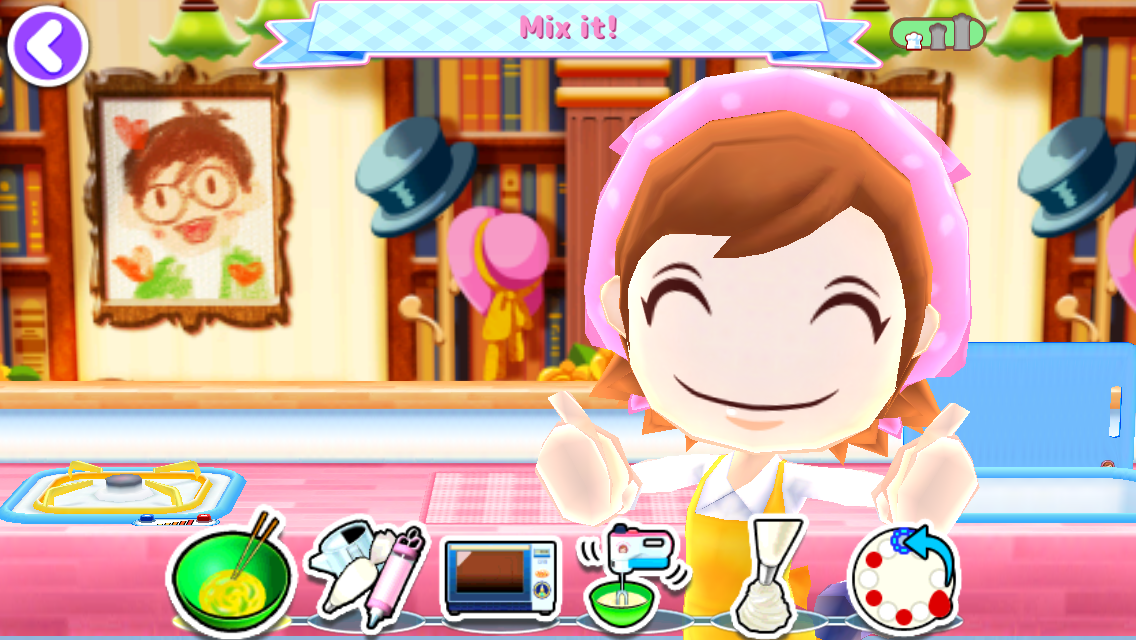 The popular motion sensitive cooking series Cooking Mama has finally come to mobile! The series started on the Wii and had some of the most creative and fun controls you could find at the time. Now that it's on mobile though, how does it hold up? The answer to that is actually very, very well surprisingly. The game is just as charming as it is on video game consoles and runs great on my phone. This is a free game with a charming atmosphere that will definitely be great to play during your breaks from work or school.
The gameplay of Cooking Mama is simple; you pick a recipe and then you make it. The catch is that to make the dish you have to go through several different steps just like you would in real life. This includes chopping vegetables, cooking ingredients, putting it all together, and even decorating at times. There was a plethora of different recipes to choose from in this game and each one is rather fun to make. While some of them players may find to feel a little bit similar to each other they all have their own unique twist that make them truly interesting.
The controls in the game actually work perfectly fine with your phone. In the game you have to do things such as swipe down to cut vegetables and cook. You will also find that you have to move your finger to insert and patterns in order to saute food items. All missions in the game are timed and you have to do this rather quickly while still being effective at getting the ingredients just right. This adds a layer of challenge to the game while still keeping things quite fun. The timers are always well matched to what you're doing and never push you too hard to finish the recipe.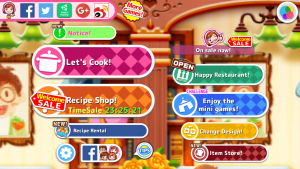 Additionally, there is a restaurant management mode for you to enjoy. You can decorate and stock your restaurant and get points as customers enjoy your food. This adds an additional layer of depth to the game and is an extremely welcome feature. The more recipes you cook the more recipes will be added to your restaurant for your guests to enjoy. You can also easily watch your restaurant as customers come in and share it with your friends.
Again, the game is free, but does have some cash purchase options for recipes. These are of course completely optional and the game does come with recipes for you to play completely free. The recipe packs aren't too terribly expensive if you wish to expand emotes will run you around $0.99 USD. There is also a queen sister the game they Use to buy things for your restaurant. You can earn coins by just playing the game or by taking extra opportunities such as watching ads. Overall the game does have enjoyable content without you buying a single thing.