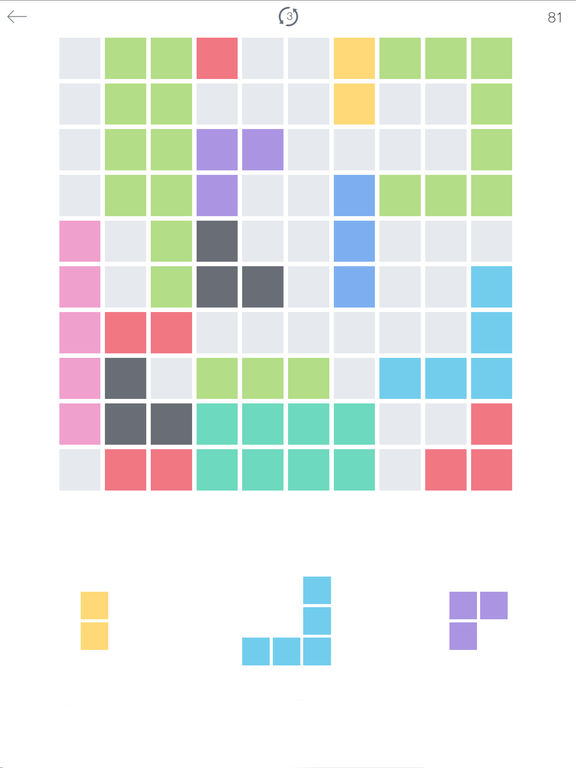 Do you like taking on the hardest games ever to constantly push your skills to the edge? If your answer is yes, then Blokke is just the perfect game for you right now!
This new puzzle game is amazingly designed with an awesome environment to give you the best experience while playing it. As a player, your task is to concentrate and maintain your focus so that you can match all lines and columns blocks to score the highest possible score in this new challenge endless game!
But, keep in mind that you mission will not be that easy! Will you be able to match the blocks styles and score the highest possible score?
Blokke is a cool and insanely addictive game to tickle your brain. Get hours of fun by playing this awesome block puzzle game, you will fall in love with it, moment you start playing it.
Our game offers hours of fun that are free of any charge. Endless gameplay to keep you hooked for hours with awesome fun and frolic.
** Why you need to download and install Blokke on your iPhone or iPad for Free immediately ? **
– Simple, attractive and high quality graphics designed specially for this game. You will have an awesome feeling while playing in this amazing environment.
– Very easy to play! And you can start playing without watching any tutorial.
– Our addictive puzzle game is free and it will stay free for life, so there is no hidden fees, no special memberships and no annual subscription fees.
– Blokke is a free game and it can be played by adults and kids! You can enjoy playing it with your family!
– Endless! Yes, our game is endless and you can enjoy playing as much as you want. The only one who can stop you is you.
– This game has an educational side because it helps your kids to developer their cognitive abilities.
What are you waiting for? Hit the install button and start playing this great brain challenging game.
If you like the game, please, leave a "Like" in our facebook page:
https://www.facebook.com/BlokkeTheGame
Good luck!
Link for the game on AppStore:
https://itunes.apple.com/app/id997903486