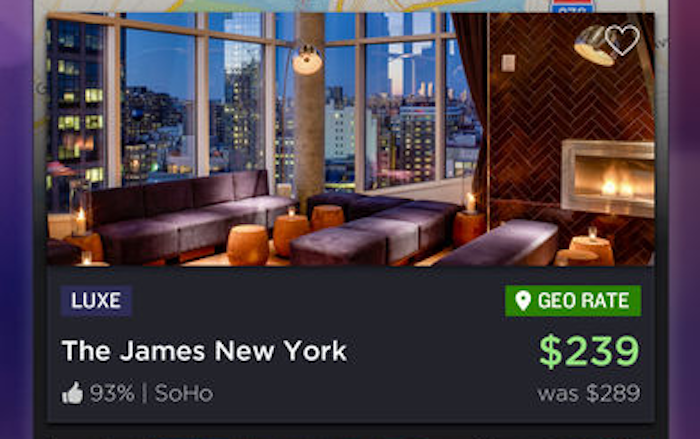 Traveling can always be a hassle when it's unexpected or you-you have to change your plans. It's a time like those where you debate if sleeping in your car would really even be that bad. Even like Orbitz are hard to use on the Go since they aren't optimized for phones. On top of that, you have to search up your location. IN times where you're already frustrated this can be the tipping point on your scale. Luckily, we have come far enough as a society to have invented a few helpful apps for easy access to hotels in our area. With the app HotelTonight, this process becomes even simpler for you.
HotelTonight is an app that is both free to download and free to use. This app can be used both on the go and in a tight situation. You can book a hotel up to 100 days in advance for your next outing or find a place to stay during a storm.To use this app simple allow it to tune into your location using your phone. Afterwards, it will scan the area to show you what available hotels are closest to you. It will display a map with location markers around you and scrollable menu below to show you a picture as well as the pricing for the hotels around you.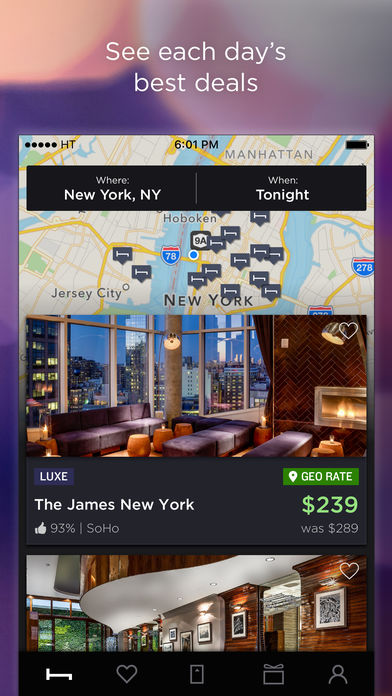 To learn more about a hotel you are interested in simply tap on the picture. This will bring up ap age with more info and pictures you can look through of the location. If you scroll down, even more, you can read a description put by the hotel themselves. Even further and you can check out what amenities the location will offer to you during your stay with them. In this section you will be able to find out things such as hot breakfast and if your animals can stay with you for a fee.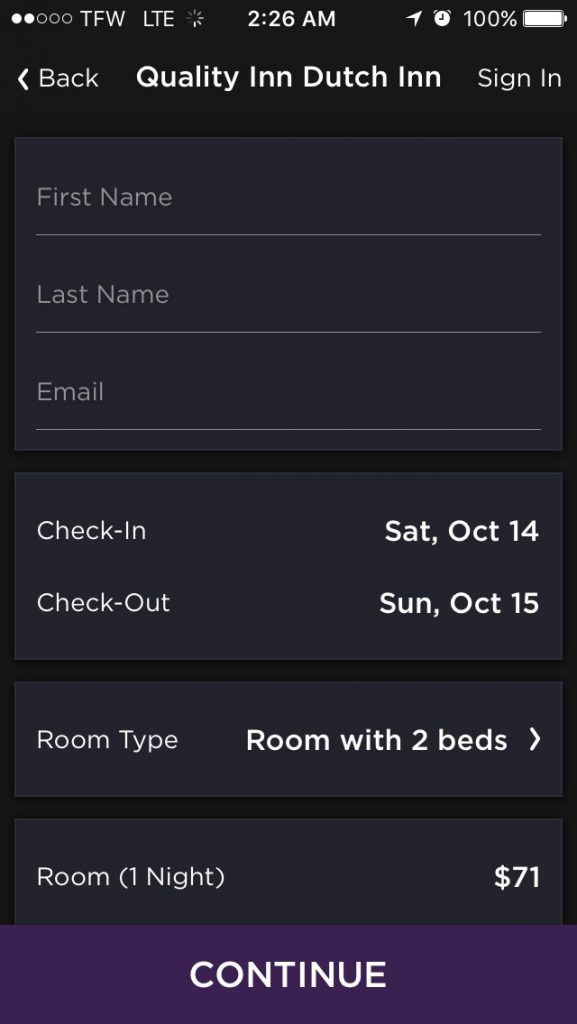 At the bottom of the page, you will find a need to know info. This consists of things like check-in times and a number of people that can fit into a room. It will also let you know the age limit for booking at the location. Keep in mind that it is hard to book most rooms without being 21 or older. It will also let you know what items you will need to have on you during check-in at the location. If everything looks good to you then click the continue button to begin reserving your room. Be sure to have your credit card ready to get the booking to go smoothly.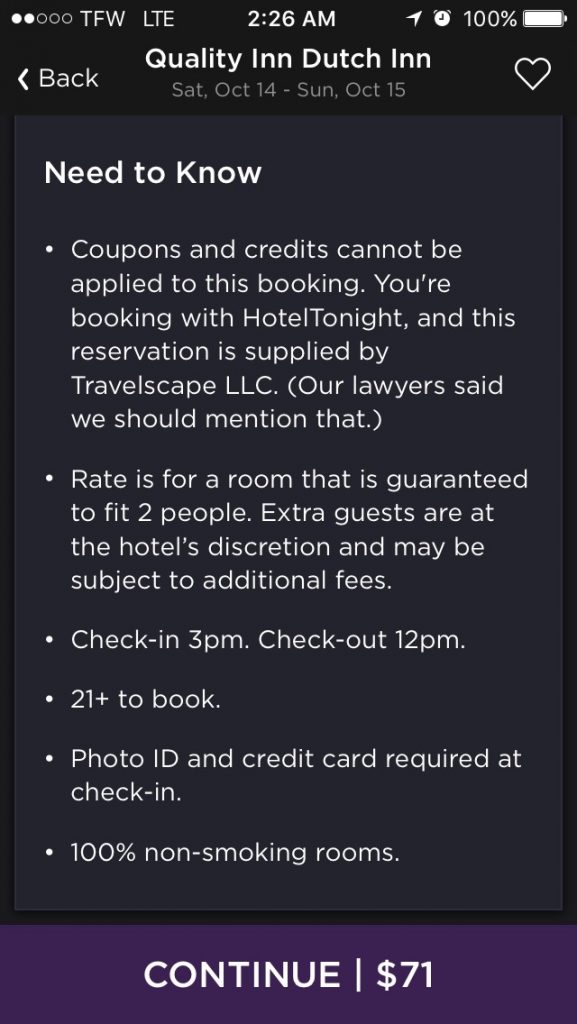 If you want to book a weekend getaway the app will suggest areas around you perfect for a short drive. It will also give you a base price of what a room will cost per night for your stay. This app is really good for quick ideas. I would say for anyone who goes to overnight events to download this one. It's fast, simple, and effective to use. Just remember that this can't be used for a long-term trip.