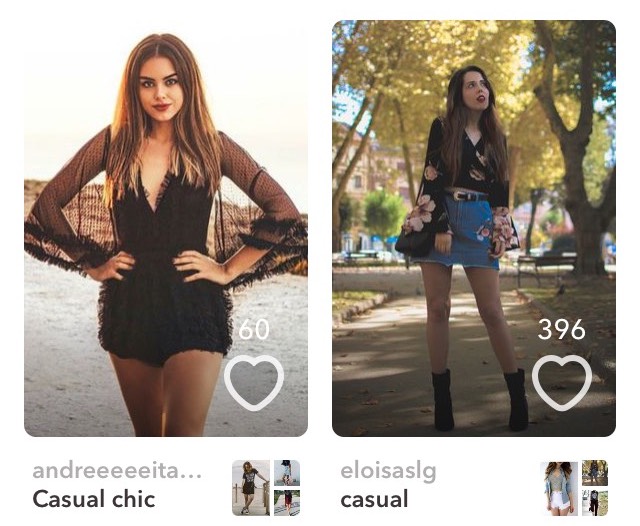 Have you ever just wanted to shop for outfits without having to leave your house? Or maybe you like to shop online and just don't know how much you trust the site. Well, there's a new app named Chicisimo where girls like you find loved outfits and save them to your lists. Yep, that's right shopping just got even easier thanks to this lovely little download. This app can even be given permission to work with Siri so you can find outfits with just your voice. The best part is that it's completely free to use!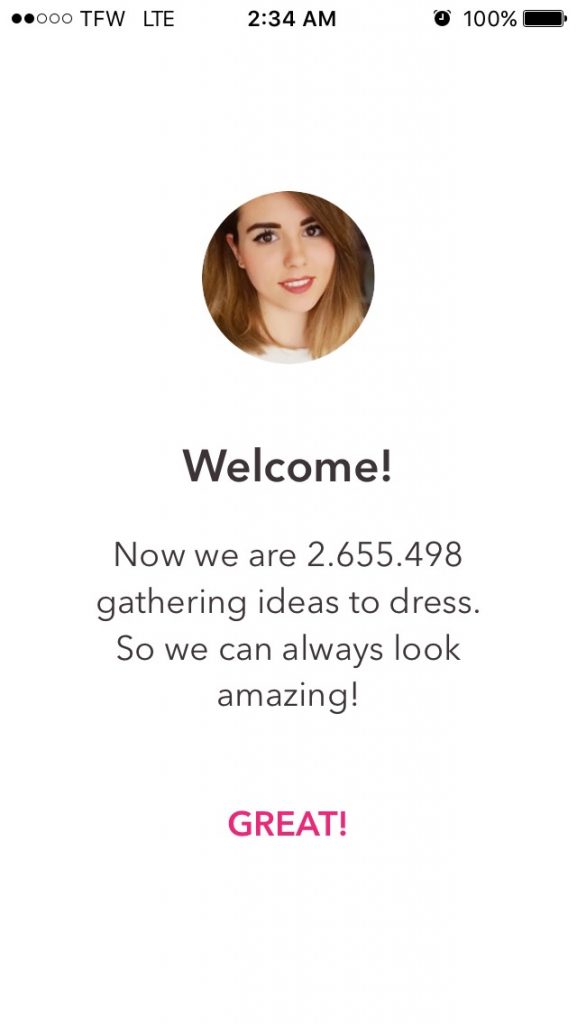 First off, you will need to make an account you can either do this manually or with Facebook. Once you've done that the site will help you get started by showing you some designs. Simply pick the one you like most and add it to an album. For starters try to pick something you'd like to wear out of the weekend and at it to your outing album. Once, you actually get into the app you will get to see some of the top looks pop up. Get your friends involved and you guys can add each others account to find whole new looks for your group!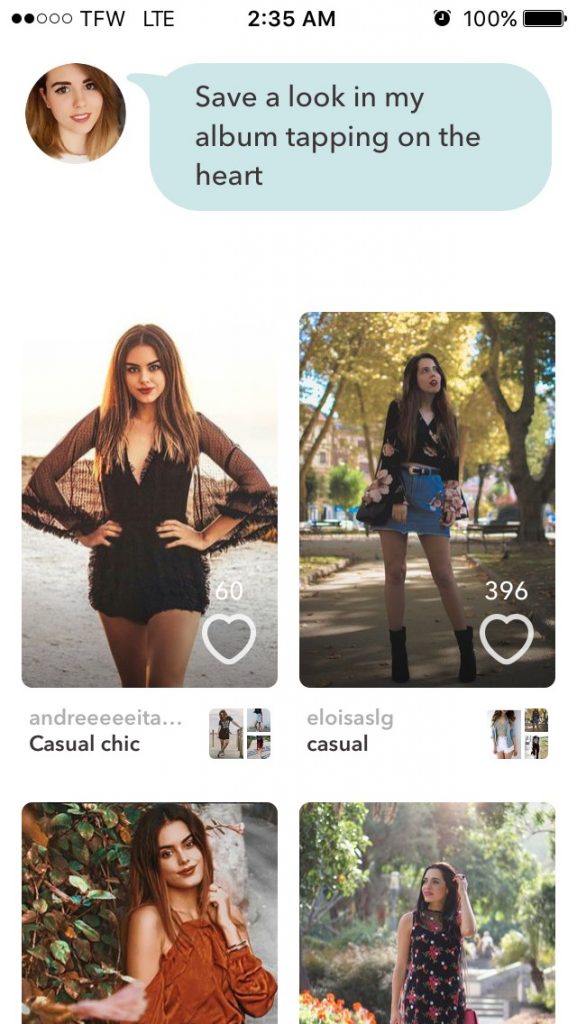 If you want to make some new albums simply click on the My Albums button at the bottom of your screen. This will bring up your main profile and even show you how many followers you have. Simply tap the create a new album button and name it whatever you please. You can have as many albums as you want so feel free to go a little crazy. We'd suggest still keeping it a little bit tame though as other people can see what you're adding. You can even upload albums to other social media sites if you wish, just in case your friends are being stubborn about the download.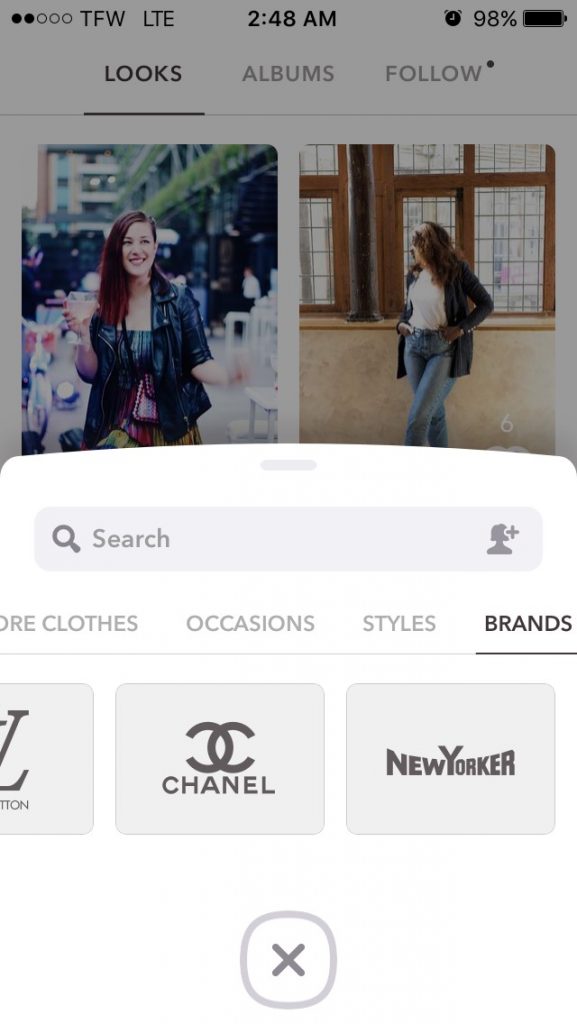 Next, we are going to find some clothes to save for later. To do this tap the middle button at the bottom of the screen to bring up your options. You will be able to pick from what type of clothing item you want to search for as well as the color it comes in. You can also search through categories such as occasions to help you find an outfit even quicker If you're curious about what brands are on the app than just swipe over to the brand's button to look through what is available at this time.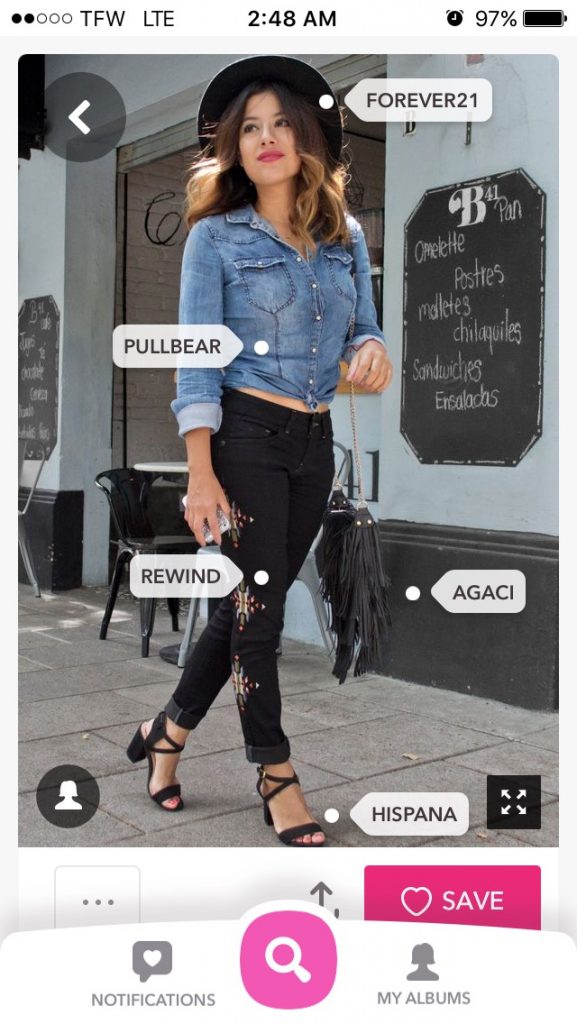 When you finally have a piece you like click the heart button and select an album to add it too. Be sure to make sure all your clothes go in the right album so you don't lose them late. You can even just go ahead and purchase the item if you're interested. Just scroll to the bottom of the piece and click on the website it came from to go ahead and start your purchase. The tags of the clothes will also give you a better idea of what exactly you will be dealing with when you get the item. This is a great app for anybody like me who needs a quick idea for an upcoming party.
You can download from AppStore:
https://itunes.apple.com/app/id911739747