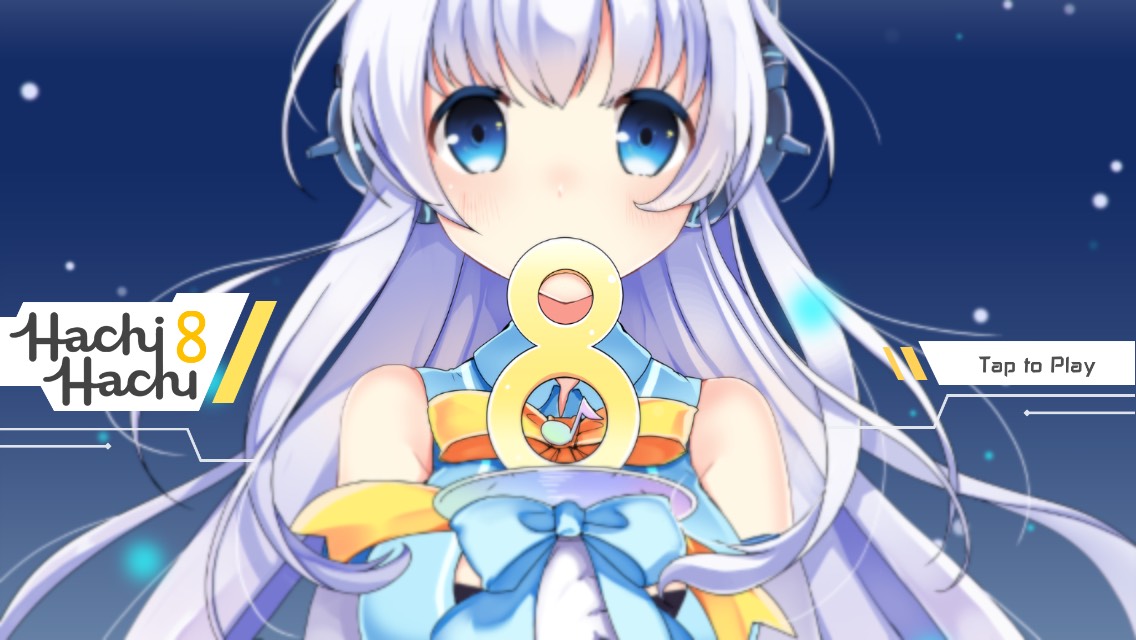 Hachi Hachi is a rhythm app game that follows the trend set by famous titles such as Guitar Hero and Osu! in an easily accessible format. The gameplay consists of hitting different types of buttons along to the beat of a song of your choosing. Hachi Hachi utilizes a unique circular pattern with buttons emerging from the center and requiring the player to tap them as they touch the ring to score points. Notes can come from eight directions and can be doubles, notes that must be pressed and held for their duration on screen, or a line of notes that require a sliding motion that follows their path. In basic terms of gameplay, the game functions well and was very responsive and fair without requiring any calibration, although the game can be calibrated if needed.
The game also provides five free songs to all new players immediately and a sixth song chosen at random through a gachapon system voucher. The game also features both single player and versus modes that are selected by either allowing the search to find an adversary or skipping the search to play alone. There is a lack of explanation of the game's various features and knowledge of how to navigate typical apps is very helpful to avoid some of the unclear purchase options.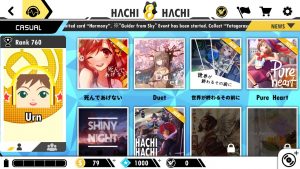 While the game has some unique features and works well, there are some issues that some players may find don't fit their taste. Of course, the app will provide a vastly larger pool of content the more real money you throw at it, as is typical with most apps. The paid for currency can also be earned through in-game actions and watching ads which still allows the content to be eventually accessed by any player. However, when it comes to unlocking new songs to play through, you can not choose a song to unlock but instead you must pay coins to unlock a randomly selected song. This can make the game interesting but also frustrating if there's a particular song a player wants but cannot get by chance. It is also important to choose which device to play the game on carefully.
Playing on my iPhone 5S with a case made some buttons difficult to press as they are on the very edge of the screen. An iPad or larger phone screen without a case would be preferable to play on. It is also important to be aware that the target audience for the game is the anime community, as many of the songs and unlockable avatar customization pieces are references to many popular anime or Japanese culture, so if these do not appeal to you the game may not be very entertaining.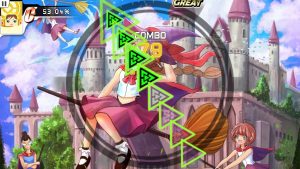 There is a wide variety of songs and a lot of unlockable customization options as well as challenges and a level up system to keep players going with fresh daily and weekly goals as well as major events. This is a great title for anyone looking for an upbeat and casually competitive rhythm game to play on the go, especially for fans of anime and Japanese culture.