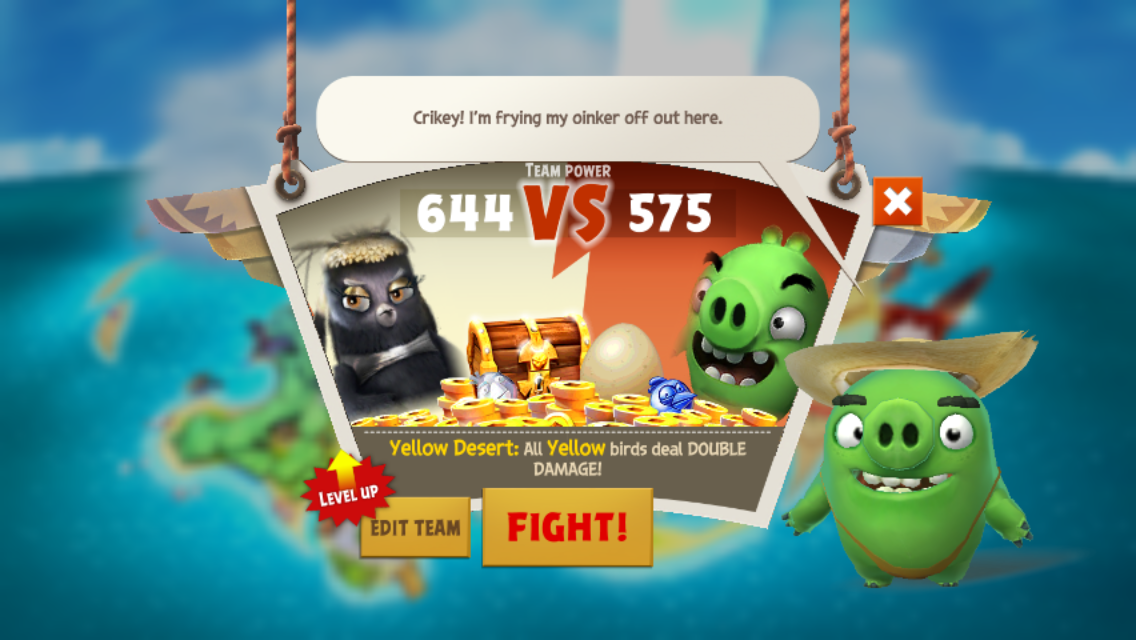 The long running mobile title that drew a large amount of interest to the world of mobile games years ago is back again with a reinvented image of itself. Evolution is a fitting title as while the game still uses drag and release controls everything else about playing and Angry Birds game is new. Evolution introduces a large amount of RPG elements to the game as well as a large collection of birds that the player can collect to form unique teams of birds to fight the evil egg stealing pigs. The game also uses 3D visuals as opposed to 2D as previous titles and these 3D designs are the same ones fans of the series will recognize from the Angry Birds movie.
Moving into a 3D environment is surprisingly not the biggest gameplay change the series sees with Evolution. Each level now consists of a square field full of pigs, powerups and obstacles similarly to the old 2D games. However, sending a bird out no longer renders them useless as they return and can be fired again when their next turn comes around, and every so many turns they are able to use a special ability based on their color. These special abilities are the same powers most long time players are familiar with so the series isn't completely disconnected from its original concept in some aspects. Players will also now notice a health bar that is chipped away by the pigs on their turns, so eliminating them quickly is essential to completing a level. Birds will also ricochet off of enemies, obstacles and level boundaries a few times before returning to their original post to await their next turn.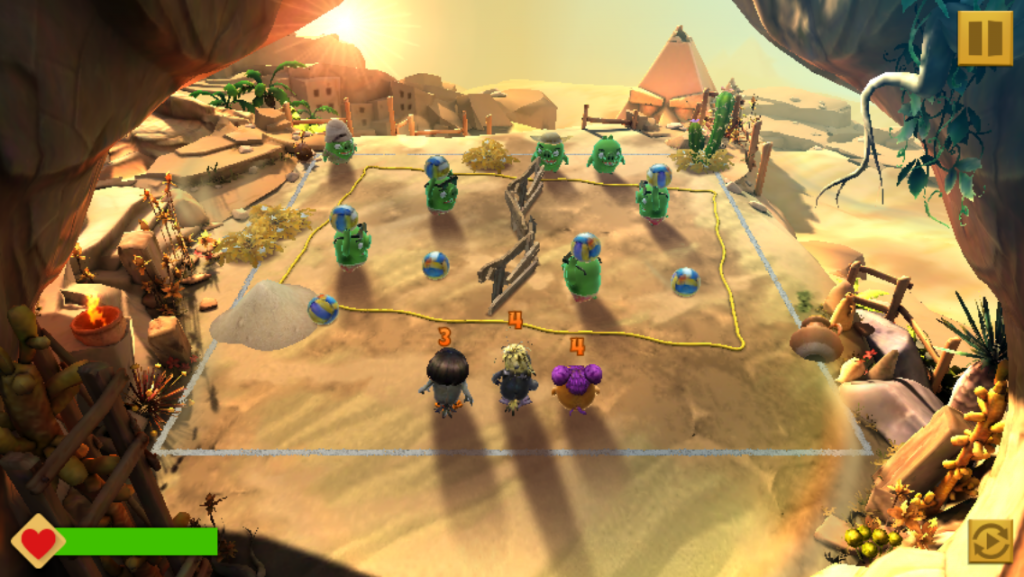 Each bird can be leveled up and has base strength based on their rank of power. While all birds will level this rank system ensures some birds are simply more effective than others, and the system of acquiring random birds makes it slightly more challenging to build a perfect team, but also adds a layer of fun trying to gather the strongest birds. Cash purchases can of course make this process easier for players, but is not required as players can unlock characters and free random characters through the regular game. Players will also have to collect Mighty Eagle's former team members to assist them in saving the Angry Birds' island, which are all gathered through regular gameplay. Players will have to sacrifice some birds to level up their other birds, which is an effective way to use the weaker ones as they can provide much more power to the already stronger birds.
The game adds several layers of content and revamps the Angry Birds formula in a lot of ways. Turn based levels and boss battles, the collecting and levelling of various birds and a player level that unlocks free items and new game modes as players progress through the story offers a continuous stream of new content for players. The game also provides an opening for a wider audience as Angry Birds games are traditionally paid titles, but Evolution opens the gate to the world of free games with an expansive cash shop for players to take advantage of. The game offers a completely unique experience for long time fans of the series and for newcomers alike. Angry Birds is taking steps to becoming a stable long term series and Evolution reaffirms the series' place as an ever changing and growing series that players can expect to enjoy for a long time.